In recent weeks we've witnessed the power of earthquakes in Haiti, Chili and this morning, a small one in California. Closer to home we've seen floods in nearby states. Several years ago the media brought us the news of a devastating tsunami in the far east and just a few years ago we saw the destruction of hurricane Katrina on our own boarders.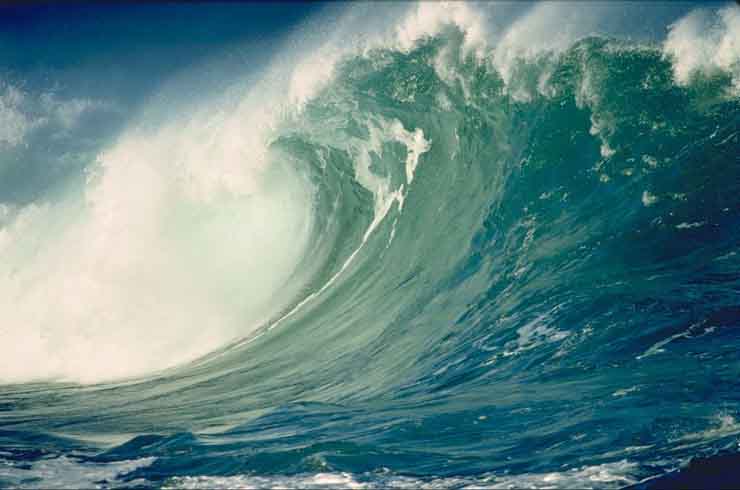 Nature shows its power from time to time and we cower, knowing all our knowledge and understanding can't control these forces of nature. We don't even have the power to prevent loss of life. We are weak before the earth, the wind and the water.
But our God is not weak. The majesty and power of God is greater. Look at Psalm 93.
"The Lord reigns, He is clothed with majesty;
The Lord has clothed and girded Himself with strength;
Indeed, the world is firmly established, it will not be moved.
Your throne is established from of old;
You are from everlasting.
The floods have lifted up, o Lord,
The floods have lifted up their voice,
The floods life up their pounding waves.
More than the sounds of many waters,
Than the mighty breakers of the sea,
The Lord on high is mighty.
Your testimonies are fully confirmed;
Holiness befits Your house,
O Lord, forevermore."
In the midst of floods and chaos, we run to the One who is mighty, more mighty than the circumstances surrounding us. We can be sure that He is great, He is powerful and He is with us. As Jesus said in Matthew 28:20, ". . .I am with you always, even to the end of the age."
What a comfort in an unpredictable world!